Mr H – Haslemere
After years of pressure washing Mr H was very disappointed with the condition of the Somerset 'Blue Lias' and Somerset 'Brown Ripple' sandstone in his garden. In particular the pool wall was impossible to pressure clean. He did not understand why the black spots were getting worse and put it down to pollution from aircraft or nearby trees.
"A neighbour put us onto The Black Spot system. I rarely look at adverts and found it very difficult to believe, but everything the Black Spot Removal Co told us has worked. It's like magic!"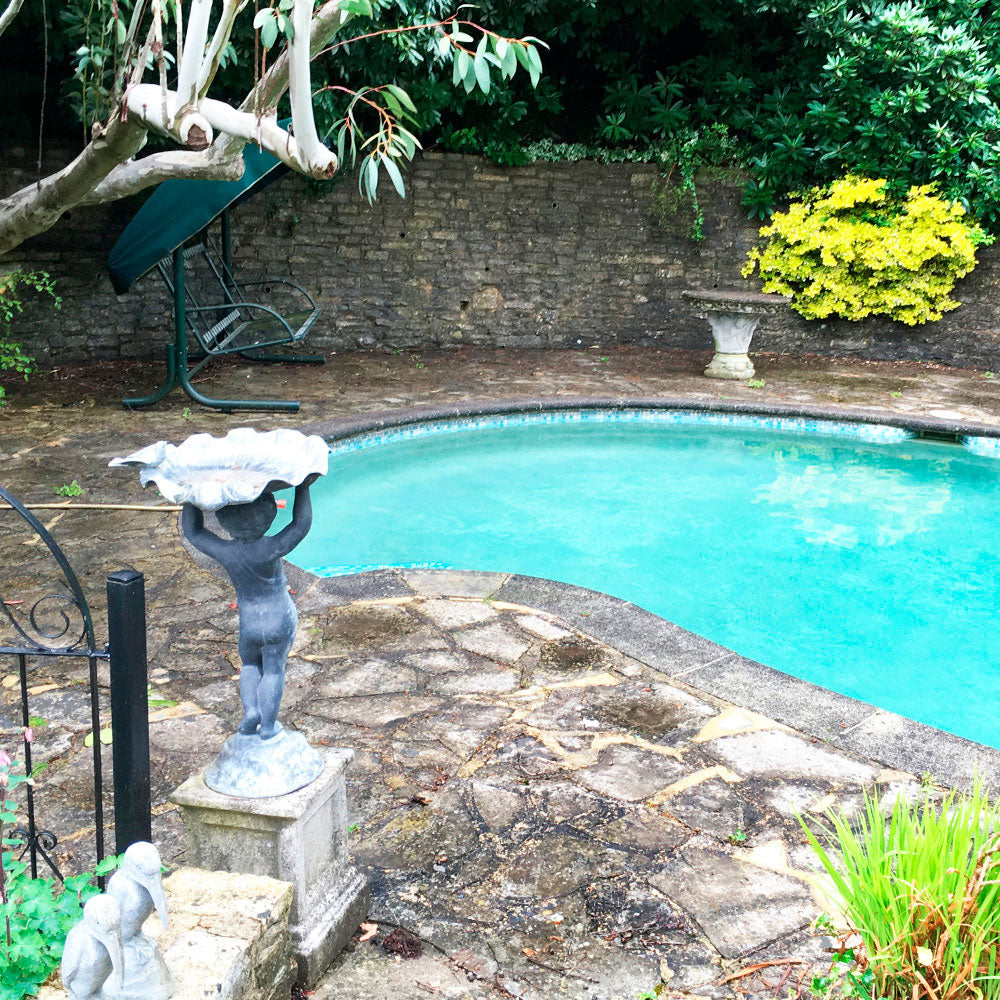 CONTRACT
Although admitting to being somewhat sceptical at the time, mainly due to sheer intensity of the black spot infestation, Mr H opted for the supply and apply option. Our operatives arrived on site and carefully removed planters and urns from the pool area. An initial pre-clean was carried out to remove leaves, loose moss, etc.
The Patio Black Spot Remover was systematically applied and subsequently removed by medium pressure washing.
It is very quickly done with no mess.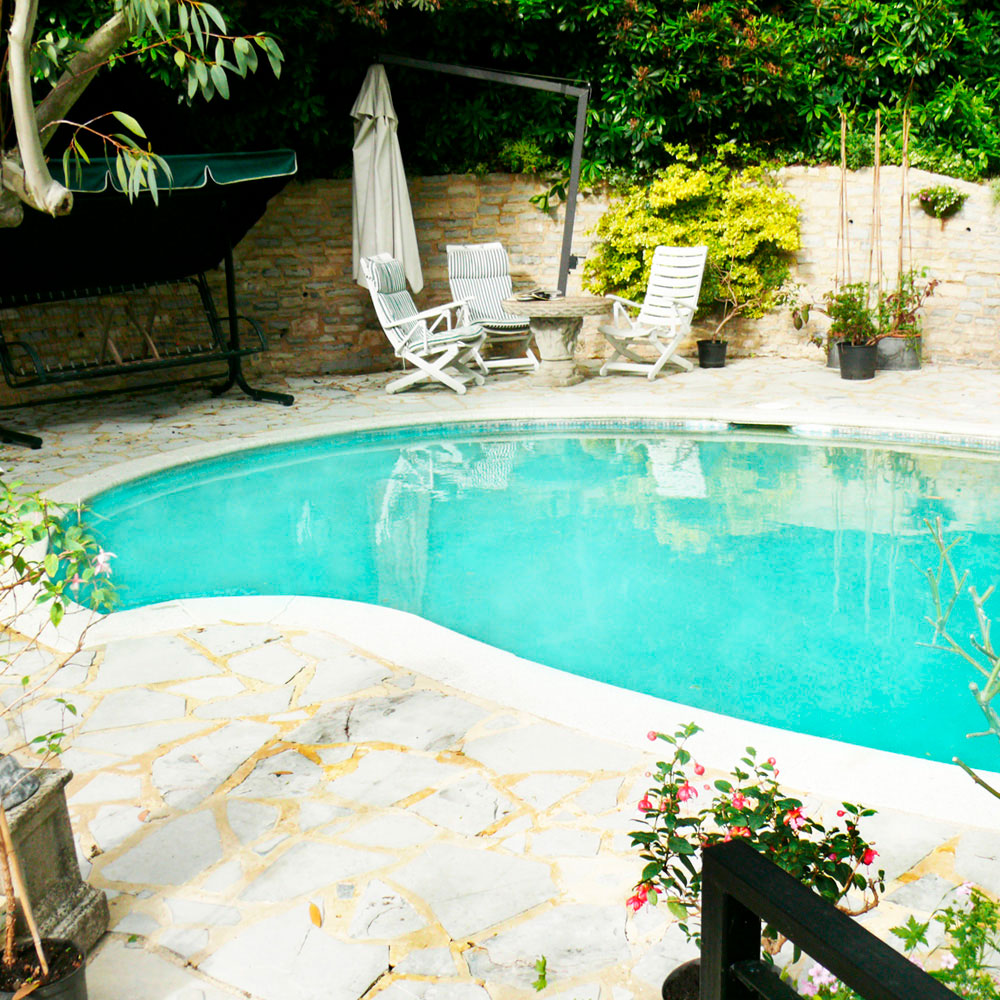 THE RESULTS
"We are absolutely delighted with the results, and this is true on the paving and on the walling. We had the work done around our pool in 2016 and followed with around the house in 2017. We are having both areas treated this year with Preventer, as recommended."