The science behind our products
Over the years the perceived wisdom has been that the stronger the cleaner and the harder the pressure, the more chance you had of removing black spots from your stone. Nothing could be further than the truth.
Acid-based cleaners and endless pressure washing will permanently damage your stone. This approach will cause short and long term damage to plants in the surrounding area.
Sandstone is sedimentary; it cures in layers and splits in layers. The vibration caused by pressure washing causes these layers to delaminate, resulting in destroying the surface and breaking the stone.
Patio Black Spot Remover gently removes patio black spots, completely restores the colour to garden stonework, of any age, and prevents the return of patio black spots. Our products are biodegradable and acid free.
Using Patio Black Spot Remover will help maintain the life of your garden stonework, including your pointing. When you rely on pressure to clean stone, you're damaging the surface, whilst helping to dislodge the pointing. Patio Black Spot Remover lifts dirt and grime making pressure washing effortless. 
Our expertise in stone led us to develop this unique system and it's why top garden centres throughout the UK have chosen to stock our pioneering brand.
To keep your patio free from black spots after Patio Black Spot Removal, apply our Patio Black Spot Preventer for all stone types. When used annually, Patio Black Spot Preventer will prevent re-infestation of black spots for good. The Patio Black Spot Preventer will also remove any green algae within 3-5 days. You simply dilute, spray and leave on the stone to work its magic. There is no need to pressure wash.
Not Sure what Patio Black Spot Remover you need? Click 'Which Product' and you'll find a detailed description of what stone each product can be used on. You'll also find plenty of photos to look at.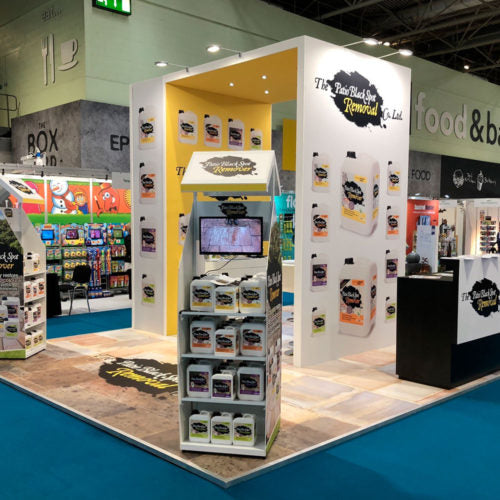 SHOWS & EVENTS
We love getting out to industry shows around the country to answer questions about our products and services.
Visit the 'News' Section to find out when we'll be in your area. Follow us on Instagram and Facebook for upcoming events near you.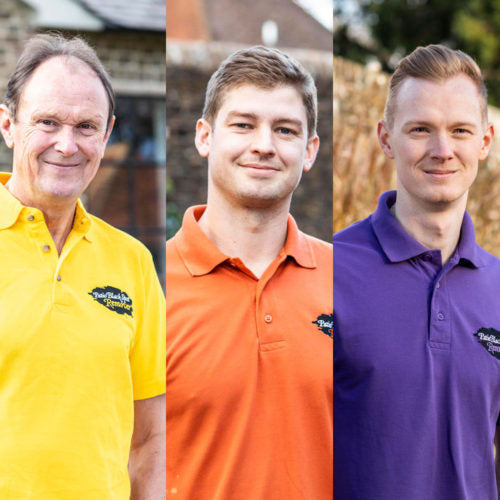 Meet the Team
Alex Essex – Operations Director

James Stewart – Contracts Director

Craig Walton – Service Director

Simon Essex – Director and Founder