Call us today
Patio Black Spot Remover gently removes patio black spots, completely restores the colour to garden stonework, of any age, and prevents the return of patio black spot. Our products are biodegradable and acid free. Our expertise in stone led us to develop this unique system and it's why top garden centres throughout the UK have chosen to stock our brand.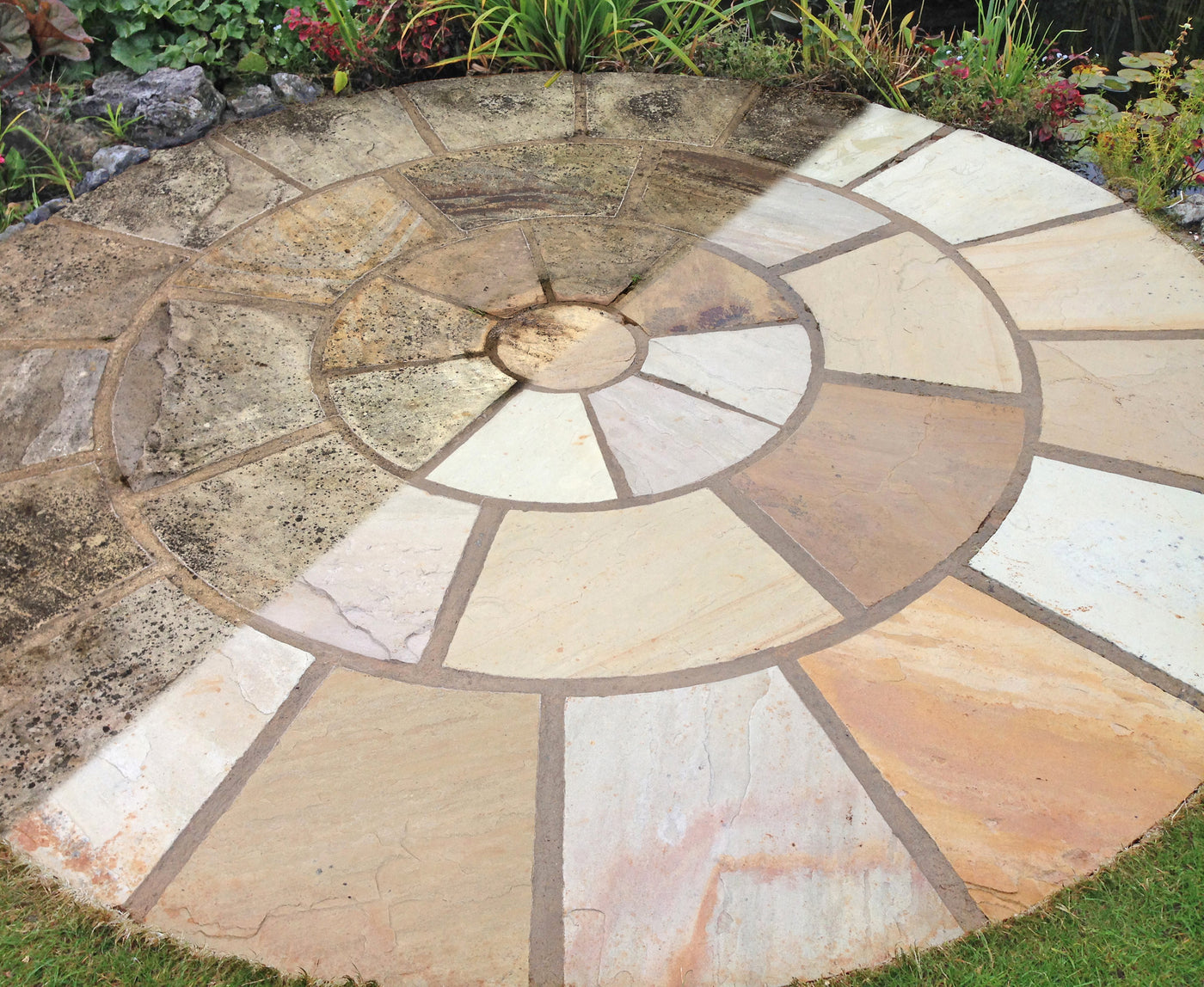 PROVEN LONG LASTING RESULTS..
Once your patio has been restored, keep your patio free from black spots by applying our Patio Black Spot Preventer for all stone types. When used annually, Patio Black Spot Preventer will prevent re-infestation of black spots for good. The Patio Black Spot Preventer will also remove any green algae within 3-5 days. You simply dilute, spray and leave on the stone to work its magic. There is no need to pressure wash.
You don't need to apply the Preventer until 11 months after the Removal process.