St. Andrew's Church – Ham
The Sawn Sandstone to the front of St Andrews had not been cleaned since its original installation around 25 years ago. The pathways, and Terrace, to the entrance of St Andrews Church had been reconfigured to allow for a disabled ramp for wheelchair users which has become very slippery and discoloured.
Pressure washing the stone would have removed the slip factor on a short term basis. Given the Sandstone was shaded for most of the day by large London Plane Trees, the algae and other organic growths thrive on shady, damp areas and would have returned within a matter of months. Constantly pressure washing the stone to eradicate the slip factor for church visitors would ruin the surface of the stone and would make the stone more susceptible to frost damage and organic matter.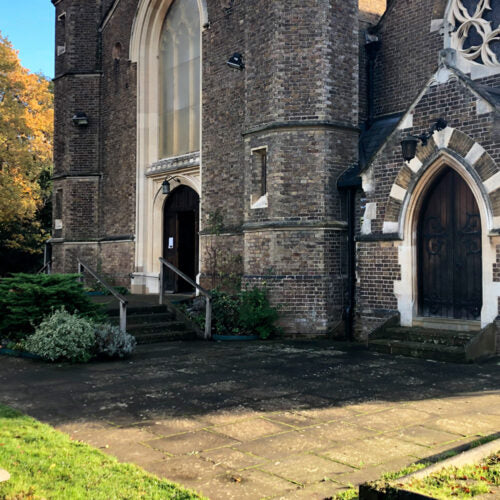 CONTRACT
The entire area was treated with Patio Black Spot Remover for Natural Stone. The process removed all organic growth, completely restoring the original colour and appearance of the Indian Sandstone, without the need to use excessive pressure washing.
Mr Barber the St Andrews Churchwarden was impressed by the work we carried out at his property previously and kindly invited us to quote for the cleaning work at St Andrews.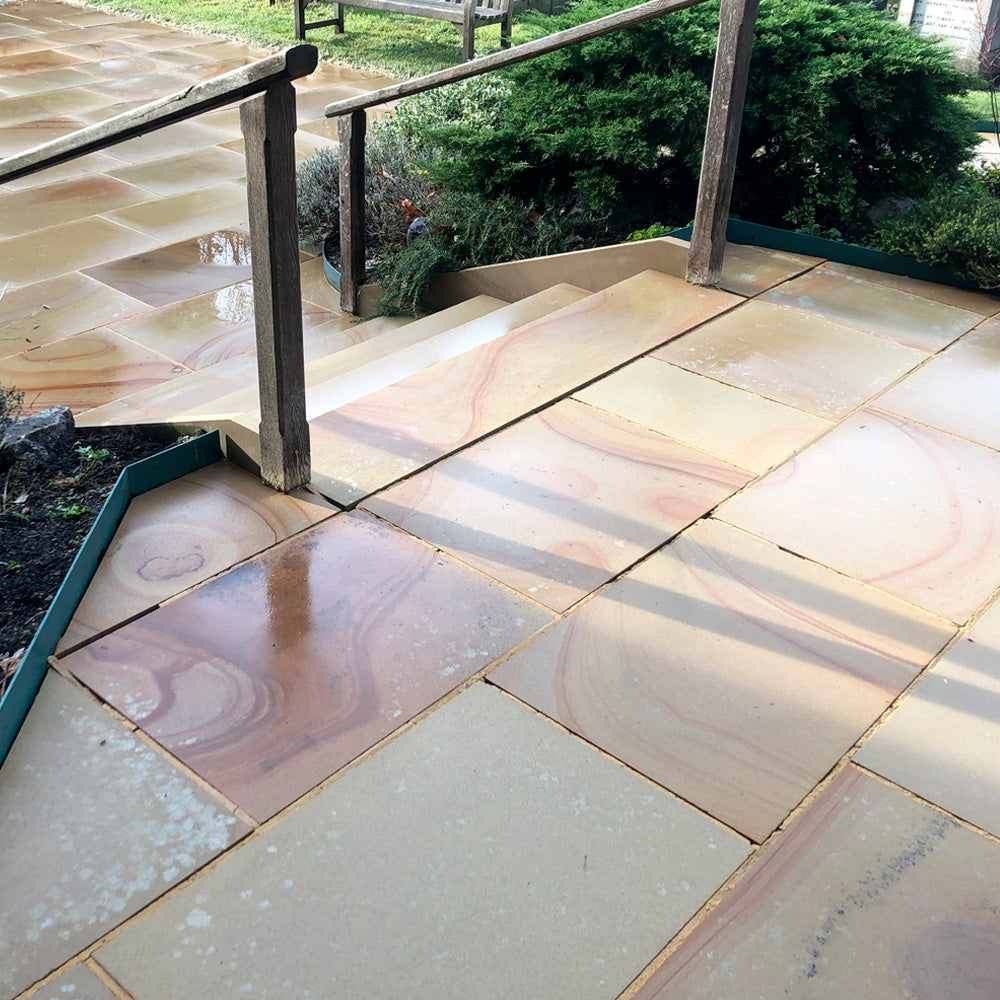 THE RESULTS
Mr Barber is delighted, as you can see by the following review. They no longer need to worry about Church Visitors slipping and can enjoy the beautiful stonework surrounding St Andrews.
"We retained Patio Black Spot in November to clean the large terraced area outside the west door of our church. The stone slabs were laid 25 years before and had become pitted, slippery and blackened in this time. The cleaning operation over a day and a half has transformed the whole area that now almost seems to shine. We are delighted with the result, the operation was carried out with great professionalism, care and attention to detail, and was completed time and to budget. We would strongly recommend Patio Black Spot for similar operations elsewhere."
Richard Barber – Churchwarden, St. Andrew's Church, Ham, Surrey